Best TOEFL Test Prep Courses and Tutoring in Copenhagen (Denmark)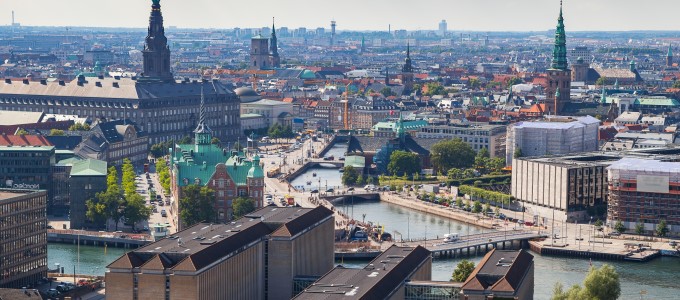 Copenhagen students applying to undergraduate or graduate programs at universities in English-speaking countries must prove that they have sufficient language abilities. One of the most widely accepted ways to demonstrate this competency is the Test of English as a Foreign Language (TOEFL). Manhattan Review is Copenhagen's most effective test prep company, and we offer a full range of TOEFL learning plans. University applicants living in Copenhagen can reach their TOEFL score goals with our on-site TOEFL prep courses, TOEFL private tutoring, TOEFL classroom instruction in online interactive format, and TOEFL practice tests. The TOEFL is intended to assess students' ability to synthesize English language skills. Manhattan Review's TOEFL offerings help students learn how to become effective communicators in a variety of university settings. Through our instruction, you can pass the TOEFL and become a more proficient speaker of English, and you'll be ready to face all of the challenges that university life entails. Find out more about Manhattan Review's TOEFL prep courses and private tutoring in Copenhagen by contacting us right away.
Highly selective universities most frequently expect TOEFL composite scores in the 90-100 range, sometimes with additional requirements for the individual TOEFL sections. A total score of 100 with subscores of 25 each is sufficient for all but a handful of schools (such as the University of Oxford, at which the minimum total score is 110). Less selective institutions are often satisfied with TOEFL scores between 80 and 90, and some of these universities will grant conditional admission to applicants with lower scores, provided that they are otherwise qualified. However, provisional admission is nearly always accompanied by time-consuming and expensive remedial English courses. Rigorous TOEFL prep is in most cases a far less costly and much easier path to meeting institutional language requirements. Manhattan Review's TOEFL courses and private tutoring plans meet at convenient locations in Copenhagen and at practical times, allowing local students to fulfill the TOEFL expectations of their chosen programs as painlessly as possible.
Manhattan Review is an international educational services company that has been in business since 1999, and our TOEFL teaching has helped thousands of students begin their studies at world-class universities such as Oxford, Cambridge, the University of Edinburgh, Harvard, Princeton, Stanford, Yale, the University of Pennsylvania, the University of Toronto, McGill, the University of British Columbia, Australian National University, the University of Melbourne, and many more. We're extremely proud of the fact that our former TOEFL clients have also become successful professionals working for Fortune 500 companies such as New York Life Insurance, Bank of America, Dow Chemical, Wells Fargo, and Express Scripts Holdings. A number of our former Copenhagen test prep clients are now employed by area firms, including Danske Bank, NKT Holding, SDI Media Denmark, and Magasin du Nord. Start working toward fluency in the English language and passing TOEFL scores today with Manhattan Review's TOEFL prep courses, private tutoring, and practice tests in Copenhagen.

The accent reduction section is very effective.
- Nan (This student took our Columbia Business School Communication and Culture boot camp.)
Copenhagen
Primary Course Venue:

Crowne Plaza CopenHagen Towers
Orestads BouleVard 114-118
Copenhagen 2300, Denmark

NOTE: We do NOT typically have staff at the venue, so email us before visiting the venue.
Meet a Copenhagen TOEFL Tutor: Darline M.
Darline M. holds a bachelor's degree in education from the University of Massachusetts-Amherst and a master's degree in adult learning from the State University of New York's Empire State College. She has been a TOEFL educator in Copenhagen since 2014, and has nine total years of experience teaching TOEFL prep courses in both on-site and online modes of delivery.
Darline has taught students from every continent on the globe and from a diverse array of academic backgrounds. She has helped students meet the TOEFL requirements of universities in the United States, Canada, United Kingdom, Australia, and South Africa. When she's not helping students improve their TOEFL and language skills, Darline enjoys spending time with her husband and young daughter.